Meet Our Amazing Team
Mar 1, 2020
Team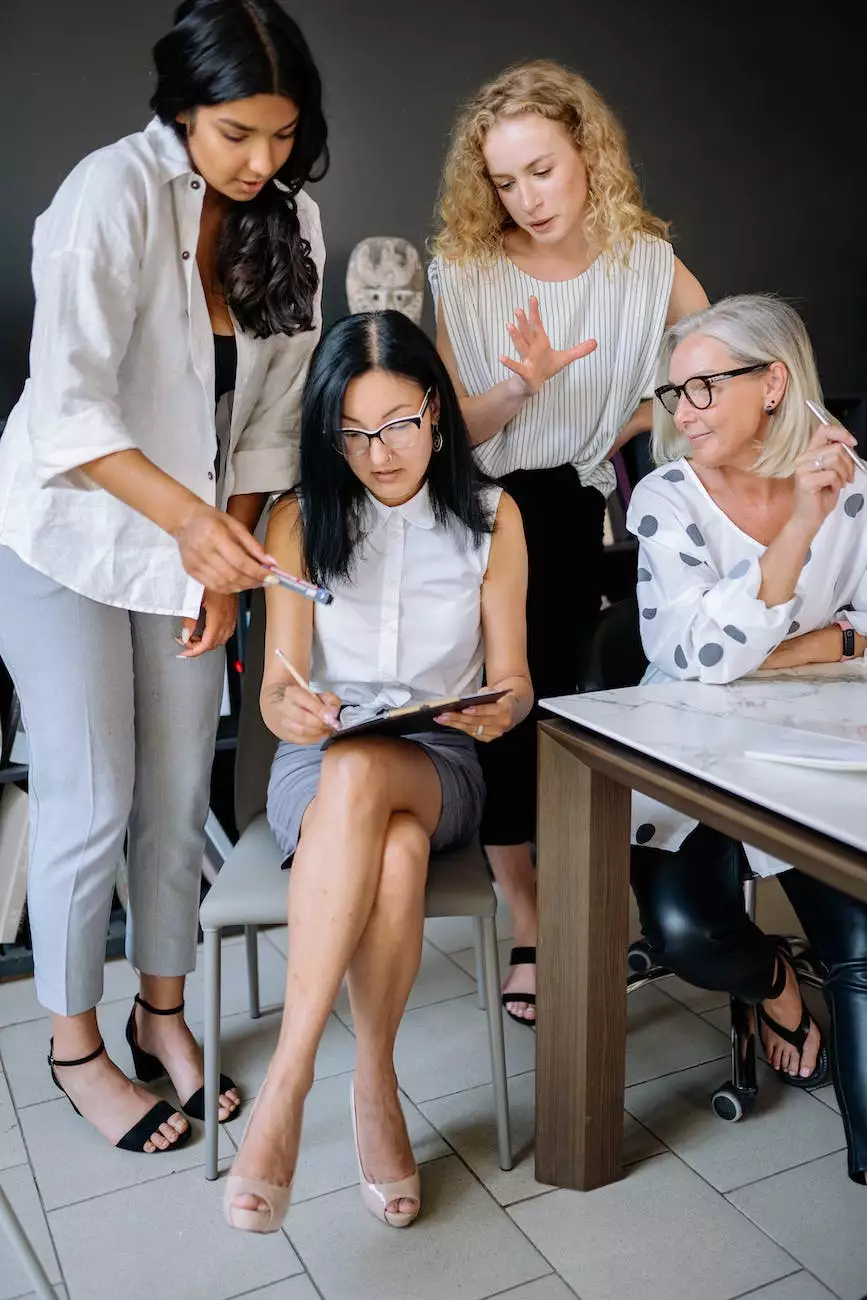 Introduction
Welcome to the Jujub Web Design Team page, where we showcase the talented individuals who make our company thrive. We are proud to introduce our amazing team of skilled professionals dedicated to providing outstanding website development services in the business and consumer services industry.
Our Expertise
At Jujub Web Design, we understand the significant role a well-designed website plays in today's digital landscape. With years of experience in the industry, our team possesses the expertise required to create visually appealing and highly functional websites that meet the unique needs of our clients.
Team Members
1. John Smith - CEO and Founder
John is the visionary behind Jujub Web Design. With over a decade of experience in website development, he leads our team with his innovative ideas and passion for creating impactful online experiences for our clients. His extensive knowledge of the industry has helped numerous businesses achieve their online goals.
2. Sarah Johnson - Lead Designer
Sarah is our brilliant lead designer, responsible for turning clients' ideas into stunning visual concepts. With an innate sense of aesthetics and a deep understanding of user experience, she designs captivating websites that captivate visitors and drive conversions. Sarah's attention to detail and creativity make her an invaluable asset to our team.
3. David Roberts - Front-End Developer
David is our talented front-end developer who brings life to our designs. With expertise in HTML, CSS, and JavaScript, he ensures that our websites are not just visually appealing but also function smoothly across different devices and platforms. David's dedication to delivering responsive and user-friendly websites is unmatched.
4. Emily Thompson - Content Strategist
Emily is our skilled content strategist who knows how to create compelling and engaging website copy. With her exceptional writing skills and thorough research abilities, she crafts persuasive content tailored to our clients' target audience. Emily's expertise in SEO copywriting helps our clients rank higher in search engine results, driving organic traffic to their websites.
5. Mark Davis - Digital Marketing Specialist
Mark is our experienced digital marketing specialist who understands the importance of online visibility. He takes care of our clients' digital marketing strategies, including search engine optimization (SEO), pay-per-click (PPC) advertising, and social media marketing. Mark's data-driven approach and extensive knowledge of digital marketing techniques ensure our clients' websites get the exposure they deserve.
Collaboration and Excellence
At Jujub Web Design, collaboration is at the heart of our success. Our close-knit team seamlessly works together, combining their skills and expertise to deliver exceptional results for our clients. We believe that by fostering a supportive environment and encouraging creativity, we can continually improve and stay at the forefront of the industry.
Client Satisfaction
Our ultimate goal is always client satisfaction. We take the time to understand our clients' unique requirements and goals, ensuring that every website we create exceeds their expectations. Our comprehensive approach, attention to detail, and dedication to excellence are what sets us apart in the highly competitive business and consumer services industry.
Contact Us
If you are looking for top-notch website development services, our amazing team at Jujub Web Design is here to help. Contact us today and let us bring your online vision to life.