How to Accept a Google Ads Invitation from a Manager Account
Nov 15, 2019
Blog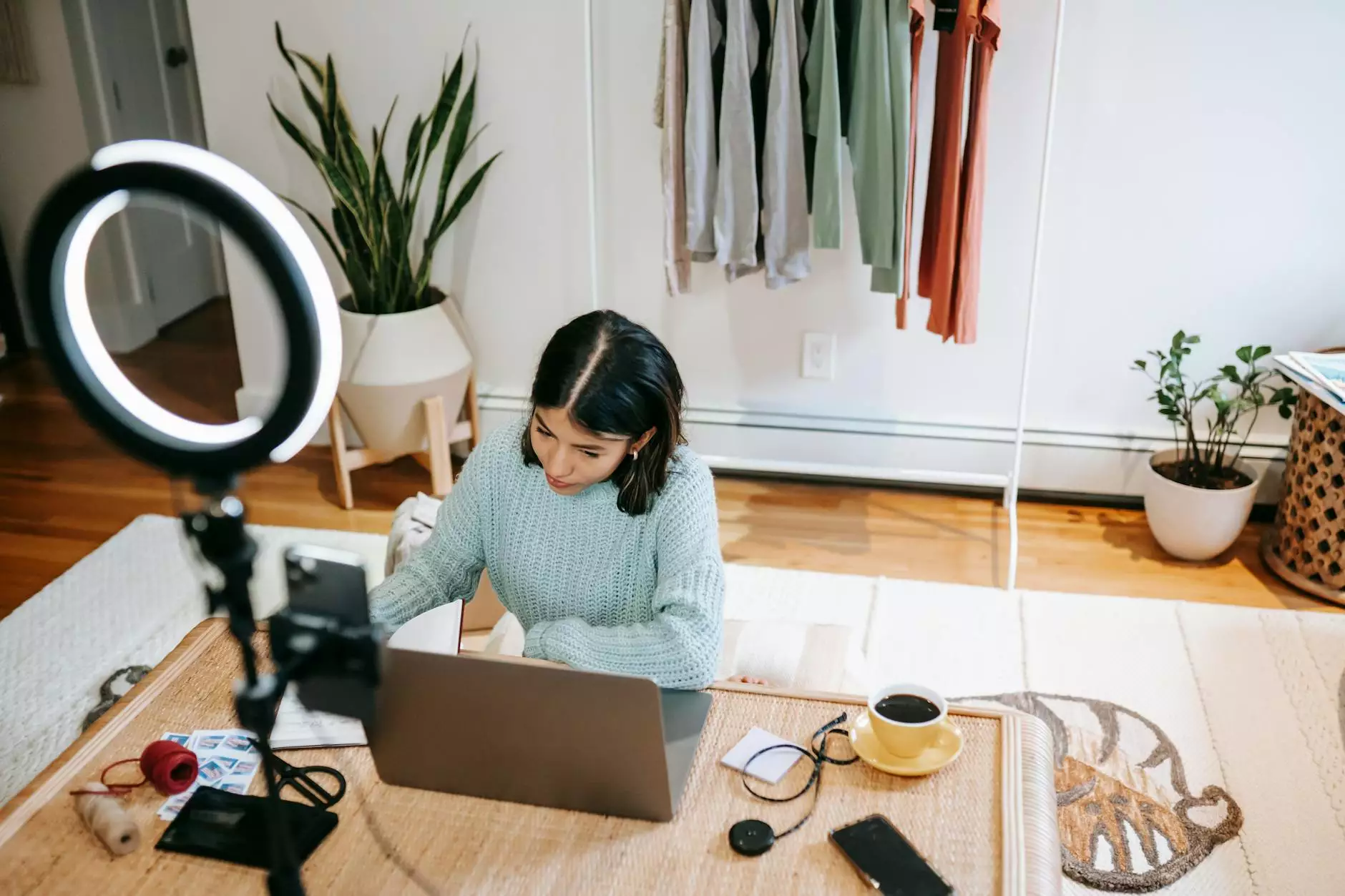 Welcome to Jujub Web Design, your go-to resource for expert guidance on accepting a Google Ads invitation from a manager account. In this comprehensive guide, we will walk you through the necessary steps to ensure a seamless process. Whether you're a business owner or a marketing professional, understanding how to accept an invitation is crucial for effective ad campaign management.
Why Accepting a Google Ads Invitation is Important
In today's digital landscape, Google Ads is an essential tool for businesses aiming to increase their online visibility. By accepting an invitation from a manager account, you gain access to advanced features and AdWords campaigns that can significantly impact your business's success. Many businesses trust Jujub Web Design for expert web development services, and we are here to help you navigate the complexities of Google Ads.
Step-by-Step Guide to Accept a Google Ads Invitation
Follow our step-by-step guide below to accept a Google Ads invitation like a pro:
Step 1: Check Your Email
The first step in accepting a Google Ads invitation is to check your email inbox for the invitation from the manager account. Once you locate the email, make sure to review it thoroughly to ensure its authenticity.
Step 2: Verify the Sender
After reviewing the email, verify the sender's email address. It's important to confirm that the invitation is from a legitimate Google Ads manager account. Be cautious when accepting invitations from unfamiliar sources to protect your account's security.
Step 3: Click on the Invitation Link
When you've verified the invitation, click on the provided link within the email. This link will direct you to the acceptance page, where you can proceed with the invitation process.
Step 4: Review Invitation Details
On the acceptance page, carefully review the invitation details. Pay attention to the account settings and permissions the manager account is granting you. Ensure that the provided information aligns with your goals and expectations for the Google Ads partnership.
Step 5: Accept the Invitation
Once you've thoroughly reviewed the invitation details and are satisfied with the arrangement, proceed to accept the invitation. Click on the designated "Accept" button to confirm your acceptance of the Google Ads invitation.
Step 6: Set Up Your Account
After accepting the invitation, it's time to set up your account. Follow the prompts provided by Google Ads to finalize your account creation, including providing necessary details such as billing information and ad preferences.
Benefits of Accepting a Google Ads Invitation
Accepting a Google Ads invitation from a manager account opens up a world of opportunities for your business. Here are some notable benefits:
Enhanced Advertising Features
By accepting an invitation, you gain access to powerful features such as advanced campaign analytics, ad scheduling, and remarketing. Leveraging these features ensures that your ads reach the right audience at the right time, maximizing your advertising ROI.
Collaborative Campaign Management
Through a manager account, you can easily collaborate with marketing professionals and agencies who specialize in Google Ads. This collaborative approach allows for expert guidance, strategy refinement, and continuous optimization of your ad campaigns.
Streamlined Account Management
Accepting an invitation from a manager account centralizes your ad campaign management. You can effortlessly oversee multiple campaigns, ad groups, and keywords from a single dashboard, saving time and increasing operational efficiency.
In-Depth Reporting and Analysis
Google Ads offers comprehensive reporting and analysis tools that provide valuable insights into your ad performance. By accepting an invitation, you gain access to detailed reports, allowing you to make data-driven decisions and optimize your campaigns for success.
Conclusion
In conclusion, accepting a Google Ads invitation from a manager account is a crucial step towards unlocking the full potential of your online advertising efforts. By following our step-by-step guide and understanding the benefits associated with accepting such invitations, you are well on your way to achieving advertising success. Trust Jujub Web Design's expertise and make the most of your Google Ads partnership.
For further assistance or to learn more about our services in the Business and Consumer Services - Website development category, please visit our website at jujubwebdesign.com. We are here to guide you towards online success!