Let's Talk About Avvo
Oct 30, 2018
Blog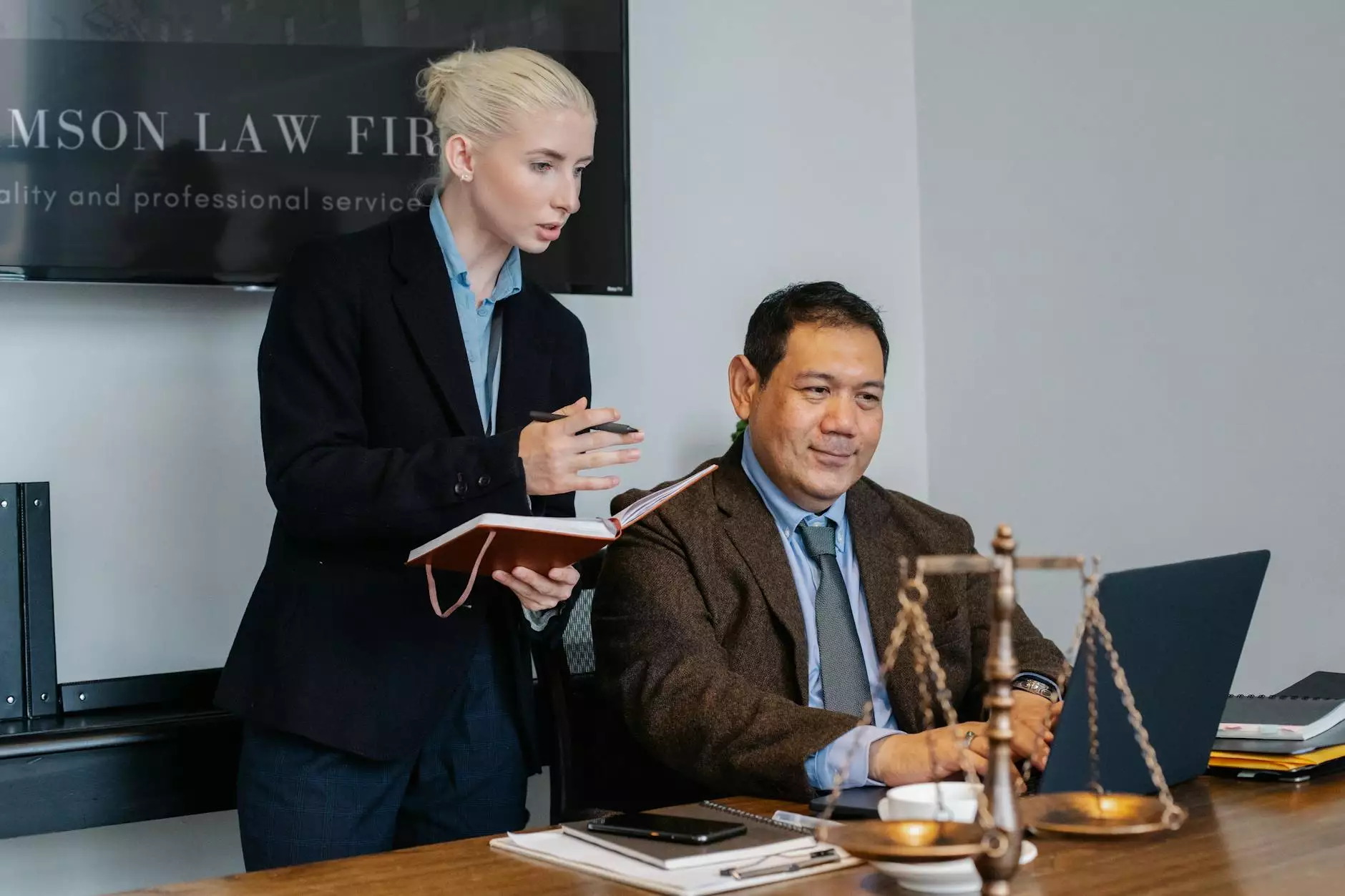 What is Avvo?
Avvo is a highly reputable online legal services marketplace that connects individuals and businesses with top-rated lawyers and legal professionals. It has quickly become a go-to platform for people seeking legal advice, representation, and general legal information.
How Does Avvo Work?
Avvo operates by allowing individuals to search for lawyers based on their areas of expertise and location. Users can browse through profiles, read client reviews, and even ask legal questions directly on the platform. Avvo provides a comprehensive directory of lawyers, making it easy for clients to find the right legal representation for their specific needs.
The Advantages of Avvo
Avvo offers several advantages to both lawyers and potential clients:
1. Extensive Lawyer Profiles
Avvo provides in-depth lawyer profiles that include information about their education, experience, practice areas, peer endorsements, and client reviews. This allows potential clients to make informed decisions when choosing a lawyer.
2. Client Reviews
One of the key features of Avvo is its client review system. Clients can provide feedback and rate their experience with a particular lawyer, giving future clients valuable insights into the attorney's capabilities, professionalism, and overall satisfaction.
3. Legal Q&A Community
Avvo features an active community of lawyers and legal experts who answer legal questions posted by users. This creates a collaborative environment where people can seek general legal advice and guidance.
4. Transparent Avvo Rating
Each lawyer on Avvo is assigned a rating between 1 and 10, based on multiple factors such as experience, credentials, and professional conduct. This rating system helps potential clients assess the qualifications and reputation of a lawyer before choosing to work with them.
5. Online Appointment Booking
Avvo simplifies the process of scheduling appointments with lawyers by offering an online booking feature. Users can easily request consultations or appointments with lawyers, eliminating the need for time-consuming phone calls and coordination.
Jujub Web Design: Helping You Establish an Online Presence on Avvo
As a leading website development company specializing in business and consumer services, Jujub Web Design understands the importance of establishing a strong online presence on Avvo. We can help lawyers and legal professionals in the following ways:
1. Custom Avvo Profile Creation
Our experienced team will create a professional and customized Avvo profile that showcases your expertise, achievements, and unique selling points. We'll ensure that your profile captures the attention of potential clients and stands out among the competition.
2. Optimized Avvo Listings
We'll optimize your Avvo listings with strategic keywords, ensuring that your profile appears in relevant searches made by potential clients. Our SEO expertise will help improve your visibility and attract a targeted audience.
3. Compelling Content Writing
We specialize in high-end copywriting, delivering compelling and persuasive content that showcases your legal expertise. Our team will highlight your achievements, accolades, and unique value proposition in a way that resonates with potential clients.
4. Reputation Management
We understand the importance of maintaining a solid online reputation. Our reputation management strategies will help you monitor and manage client reviews, ensuring that your online presence reflects your professionalism and quality of service.
5. Social Media Integration
In this digital age, social media presence is crucial. We'll integrate your Avvo profile with your social media accounts, maximizing your reach and engagement with potential clients.
Contact Jujub Web Design Today
Ready to establish a strong online presence on Avvo? Contact Jujub Web Design today to discuss your specific needs. Our expert team is ready to help you leverage the power of Avvo and take your legal practice to new heights.