Experienced Lead Generation Company in Michigan
Mar 15, 2018
Services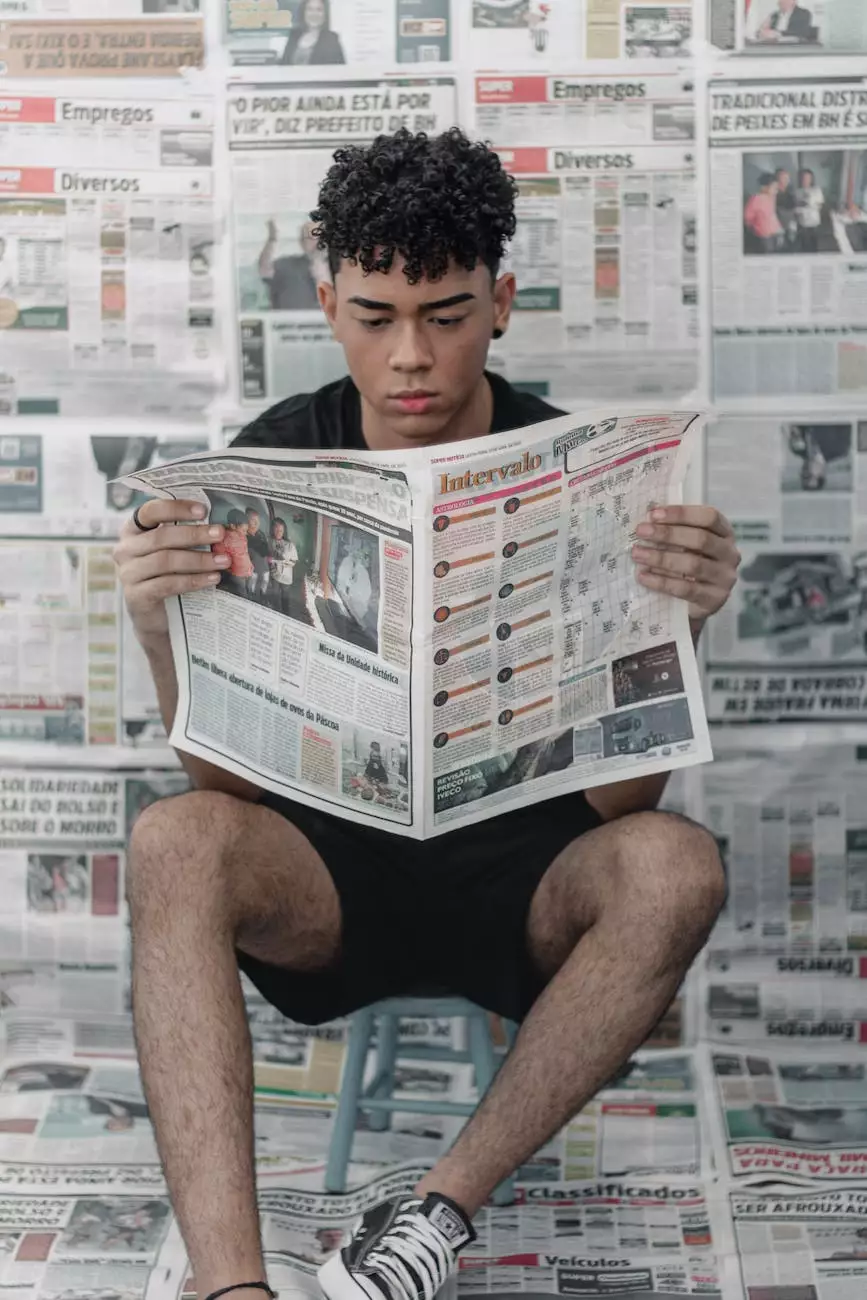 Introduction
Welcome to Jujub Web Design, a top-rated company specializing in lead generation and website development services in Michigan. With our extensive experience and expertise, we can help businesses like yours generate quality leads and drive growth online. Our proven strategies and tailored solutions make us the go-to partner for lead generation in Michigan.
Why Choose Jujub Web Design?
When it comes to lead generation, choosing the right company is crucial. A poorly designed website or inefficient lead generation methods can hinder your business's success. Here's why Jujub Web Design stands out:
1. Experience and Expertise
With years of experience in the field, our team of professionals understands the intricacies of lead generation. We stay updated with the latest industry trends and techniques to ensure maximum results for our clients. Our expertise allows us to create effective lead generation strategies tailored to your specific business needs.
2. Comprehensive Services
At Jujub Web Design, we offer comprehensive lead generation services to help your business thrive. From designing and developing lead-generating websites to implementing SEO strategies and running targeted marketing campaigns, we provide end-to-end solutions that drive tangible results.
3. Customized Approach
We understand that every business is unique, and a one-size-fits-all approach doesn't work for lead generation. That's why we take the time to understand your business goals, target audience, and competitive landscape. Our team then creates customized strategies that resonate with your target market and maximize lead generation potential.
4. Cutting-Edge Technology
Keeping up with the ever-evolving digital landscape is essential for successful lead generation. At Jujub Web Design, we utilize cutting-edge technology and tools to deliver exceptional results. Our team is well-versed in the latest industry software, ensuring your lead generation campaigns are efficient, innovative, and effective.
5. Measurable Results
We believe in providing transparent and measurable results to our clients. With advanced analytics and tracking systems, we monitor the performance of your lead generation campaigns closely. Our detailed reports give you valuable insights into the effectiveness of our strategies, allowing you to make data-driven decisions for your business.
Our Lead Generation Services
At Jujub Web Design, we offer a wide range of lead generation services designed to boost your business growth. Our services include:
1. Website Development
A well-designed and user-friendly website is the foundation of successful lead generation. Our expert web developers create visually appealing and responsive websites that not only attract visitors but also convert them into valuable leads. We optimize your website for search engines and ensure a seamless user experience, enhancing your chances of generating quality leads.
2. Search Engine Optimization (SEO)
Ranking high on search engine result pages is essential for lead generation. Our SEO experts employ proven strategies to improve your website's visibility and organic traffic. We conduct thorough keyword research, optimize your website's content and meta tags, build high-quality backlinks, and implement other SEO best practices to help you outrank your competitors.
3. Pay-Per-Click (PPC) Advertising
PPC advertising is an effective way to generate immediate leads. Our team is proficient in creating targeted PPC campaigns that drive relevant traffic to your website. We optimize your ads, conduct A/B testing, and continuously monitor and refine your campaigns for maximum ROI. Our goal is to help you generate high-quality leads while minimizing ad spend.
4. Content Marketing
Compelling and informative content plays a vital role in attracting and engaging potential leads. Our copywriters create keyword-rich and engaging content that positions your business as an industry expert. We craft blog posts, articles, whitepapers, and other types of content to educate and engage your target audience, driving organic traffic and lead generation.
5. Social Media Marketing
Social media platforms provide an excellent opportunity for lead generation. Our social media marketing experts help you establish a strong presence on platforms like Facebook, Twitter, Instagram, and LinkedIn. We create engaging content, run targeted ad campaigns, and foster meaningful interactions to generate valuable leads and enhance brand awareness.
Contact Us Today
Increase your chances of lead generation success with Jujub Web Design's top-quality services. Contact us today to discuss your business's specific needs and find out how our expertise can help you achieve your goals. We are your trusted partner for lead generation in Michigan.