Search Engine Optimization (SEO) - Jujub Web Design
Aug 3, 2022
Services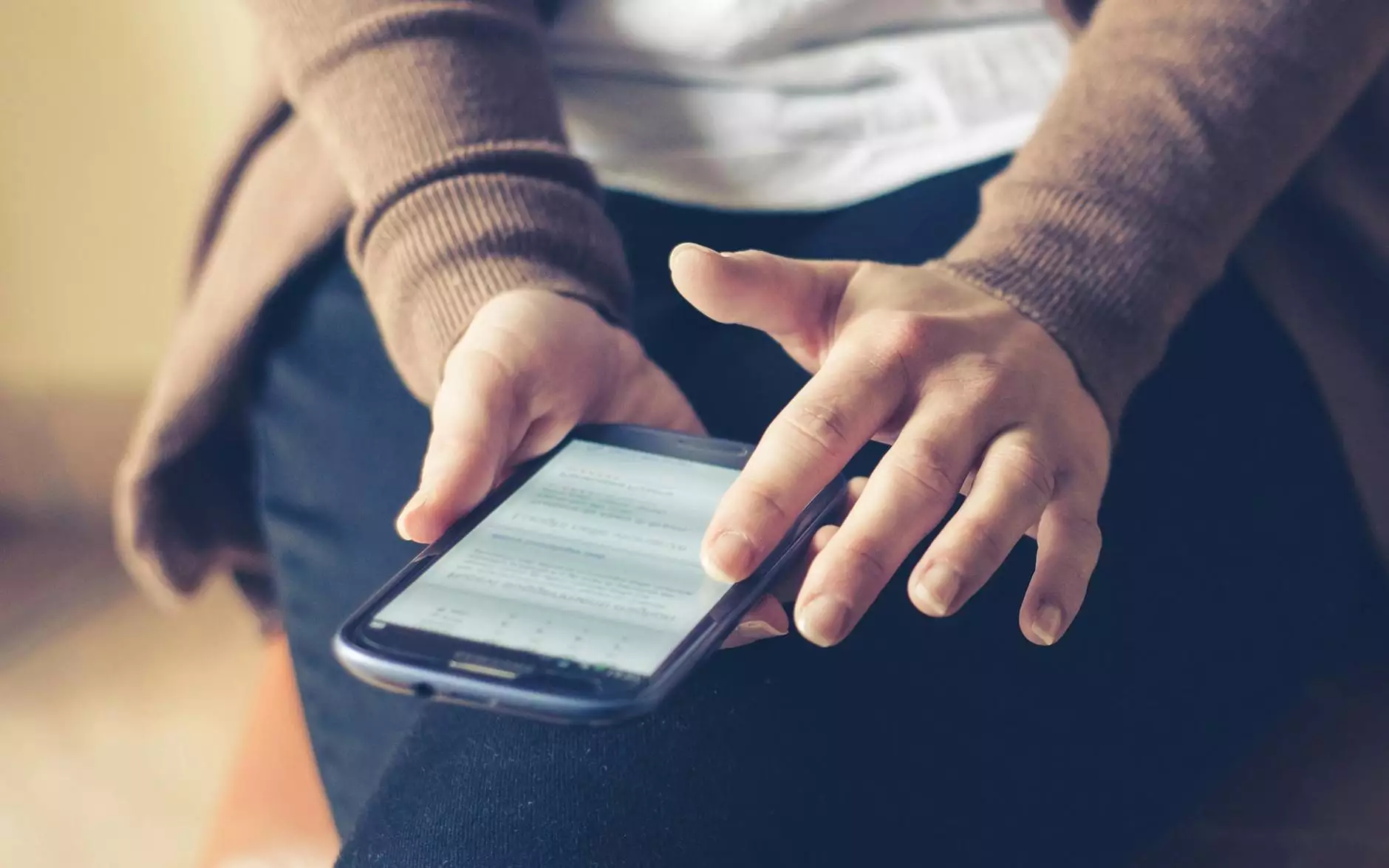 Why Is Search Engine Optimization (SEO) Important?
Search Engine Optimization (SEO) is crucial for businesses in the Business and Consumer Services - Website Development industry, as it helps improve their online visibility and drives more organic traffic to their websites. In today's digital age, where competition is fierce and online presence is pivotal, having a well-optimized website can make all the difference.
The Benefits of Professional SEO Services
At Jujub Web Design, we understand the significance of SEO for your business. Our team of highly proficient SEO experts is equipped with the knowledge and experience necessary to elevate your online presence. Here's how our professional SEO services can benefit your business:
1. Increased Website Traffic
By implementing effective SEO strategies, we can help drive a significant amount of organic traffic to your website. With our comprehensive keyword research, on-page optimization, and link-building techniques, your website will rank higher in search engine results, resulting in increased visibility and more website visitors.
2. Improved Brand Awareness
When your website consistently appears at the top of search engine results, it creates trust and credibility among users. With our SEO services, we ensure that your brand stands out from the competition, leading to increased brand awareness and better chances of converting visitors into customers.
3. Higher Conversion Rates
With targeted keywords and optimized content, we help attract users who are actively searching for the products or services you offer. By targeting a relevant audience, the traffic that comes to your website has a higher chance of converting into leads or sales, resulting in improved conversion rates.
4. Cost-Effective Marketing Strategy
Compared to other digital marketing techniques, SEO offers a highly cost-effective solution for driving long-term results. With our tailored SEO strategies, we ensure that every dollar invested in your SEO campaign generates maximum returns, making it a smart investment for your business.
5. Competitive Edge
Staying ahead of the competition is crucial in the online landscape. Our SEO experts conduct in-depth competitor analysis to identify the gaps in their strategies and help you outperform them. By implementing advanced SEO techniques and staying up-to-date with the latest industry trends, we ensure your business maintains a competitive edge.
Our Approach to Search Engine Optimization (SEO)
At Jujub Web Design, we believe in delivering tailored SEO strategies that are aligned with your unique business goals. With our comprehensive approach, we ensure that your website receives the attention it deserves from search engines and users alike. Here's how we achieve exceptional results:
1. Thorough Website Analysis
Our first step is to conduct a detailed analysis of your website, where we assess its current SEO performance and identify areas for improvement. By analyzing factors such as site structure, page loading speed, and user experience, we lay the foundation for an effective SEO strategy.
2. Extensive Keyword Research
Keywords play a crucial role in driving targeted traffic to your website. Our SEO experts conduct thorough keyword research to identify the most relevant and high-converting keywords for your business. By optimizing your website with these keywords, we ensure that you attract the right audience.
3. On-Page Optimization
We optimize every aspect of your website, including meta tags, headings, URL structure, and content itself. We ensure that your website meets the technical requirements set by search engines, making it easier for them to understand and index your web pages. This optimization improves your website's visibility in search results.
4. Content Strategy
Creating high-quality, keyword-rich content is essential for SEO success. Our team of experienced copywriters develops engaging and informative content that aligns with both search engine algorithms and user intent. We integrate relevant keywords naturally throughout the content, ensuring it resonates with your target audience.
5. Link Building
Building high-quality backlinks is a critical aspect of SEO. Our team employs proven link-building strategies to strengthen your website's authority and credibility. By earning links from reputable sources, your website gains a competitive edge and improves its search engine rankings.
6. Regular Monitoring and Reporting
We continuously monitor the performance of your SEO campaign and provide detailed reports. Our team tracks keyword rankings, website traffic, and other essential metrics to ensure that your SEO strategy remains effective. We also adjust our strategies as needed to keep your website on the path to success.
Get in Touch with Jujub Web Design for Professional SEO Services
If you're ready to take your online presence to new heights, Jujub Web Design is here to help. Our team of proficient SEO experts will craft a tailor-made SEO strategy that aligns with your business goals. Whether you're a startup or an established business, our top-notch SEO services will give you the competitive edge you need. Contact us today to get started!