Volunteering with Michigan Irish Music Festival
Mar 2, 2018
Services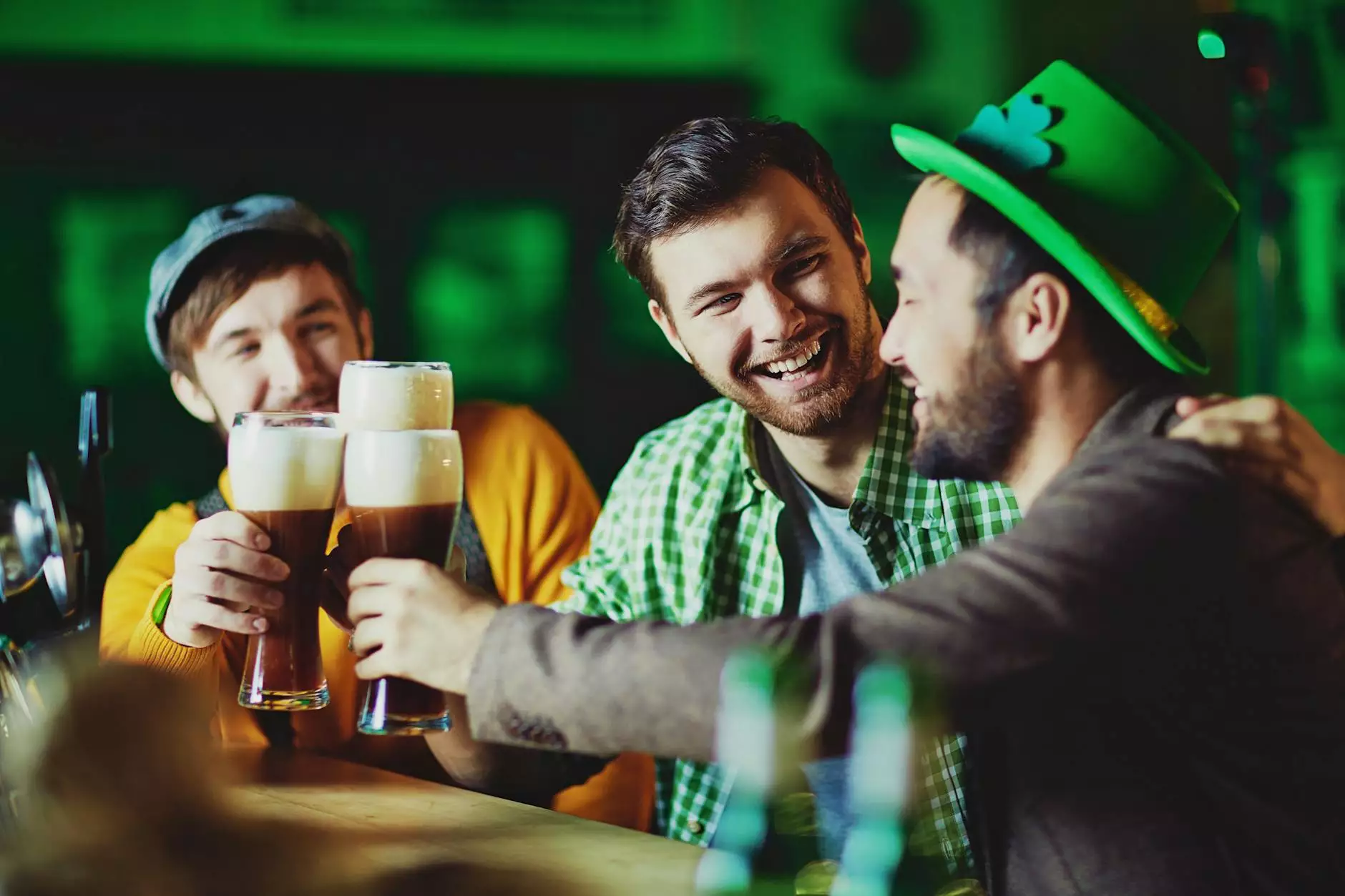 Welcome to Jujub Web Design, your trusted partner in website development services. We are proud to support and promote the Michigan Irish Music Festival, a one-of-a-kind cultural event that celebrates Irish music, dance, and traditions. If you are passionate about music, culture, and making a difference, we invite you to join us in volunteering for this incredible festival.
Why Volunteer?
Volunteering at the Michigan Irish Music Festival is an enriching experience that offers numerous benefits. Not only will you have the opportunity to immerse yourself in the vibrant Irish culture, but you'll also be part of an event that brings joy and entertainment to thousands of attendees. Volunteering is a fantastic way to give back to the community, connect with like-minded individuals, and expand your horizons.
Volunteer Opportunities
There are various volunteer roles available at the festival, catering to different skills and interests. Whether you have experience in event management, customer service, or simply want to lend a helping hand, there's a position for everyone. Some of the volunteer roles include:
Event setup and teardown
Ticketing and admissions
Information booth attendants
Food and beverage service
Merchandise sales
Stage and performance assistance
Benefits of Volunteering
By volunteering at the Michigan Irish Music Festival, you'll enjoy a range of benefits that can enhance your personal and professional life. Here are just a few:
Community Involvement: Be part of a tight-knit community that values culture, music, and friendship.
Networking: Connect with individuals who share your interests and create meaningful connections.
Skill Development: Gain valuable skills such as event planning, customer service, and teamwork.
Resume Building: Enhance your resume with valuable volunteer experience that showcases your dedication and community involvement.
Free Festival Access: Experience the festival from a unique perspective while enjoying access to performances, food, and festivities.
Fun and Fulfillment: Create lasting memories, have fun, and take pride in contributing to a successful event.
How to Get Involved
Getting involved as a volunteer is easy! Simply visit the official website of the Michigan Irish Music Festival and navigate to the volunteer section. There, you'll find detailed information about the different volunteer roles and requirements. Fill out the volunteer application form and indicate your availability and preferences. The festival organizers will review your application and reach out to you with further details.
Remember, volunteering is a commitment, and your dedication and enthusiasm will make a difference. Join Jujub Web Design in supporting the Michigan Irish Music Festival and be part of an unforgettable experience that celebrates Irish culture and music.
Experience the joy of volunteering with the Michigan Irish Music Festival today! Sign up now and change lives through the power of community, culture, and music.