LaFleur Teams With KaBOOM! to Help Build New Park in Grand Rapids
Aug 18, 2019
Blog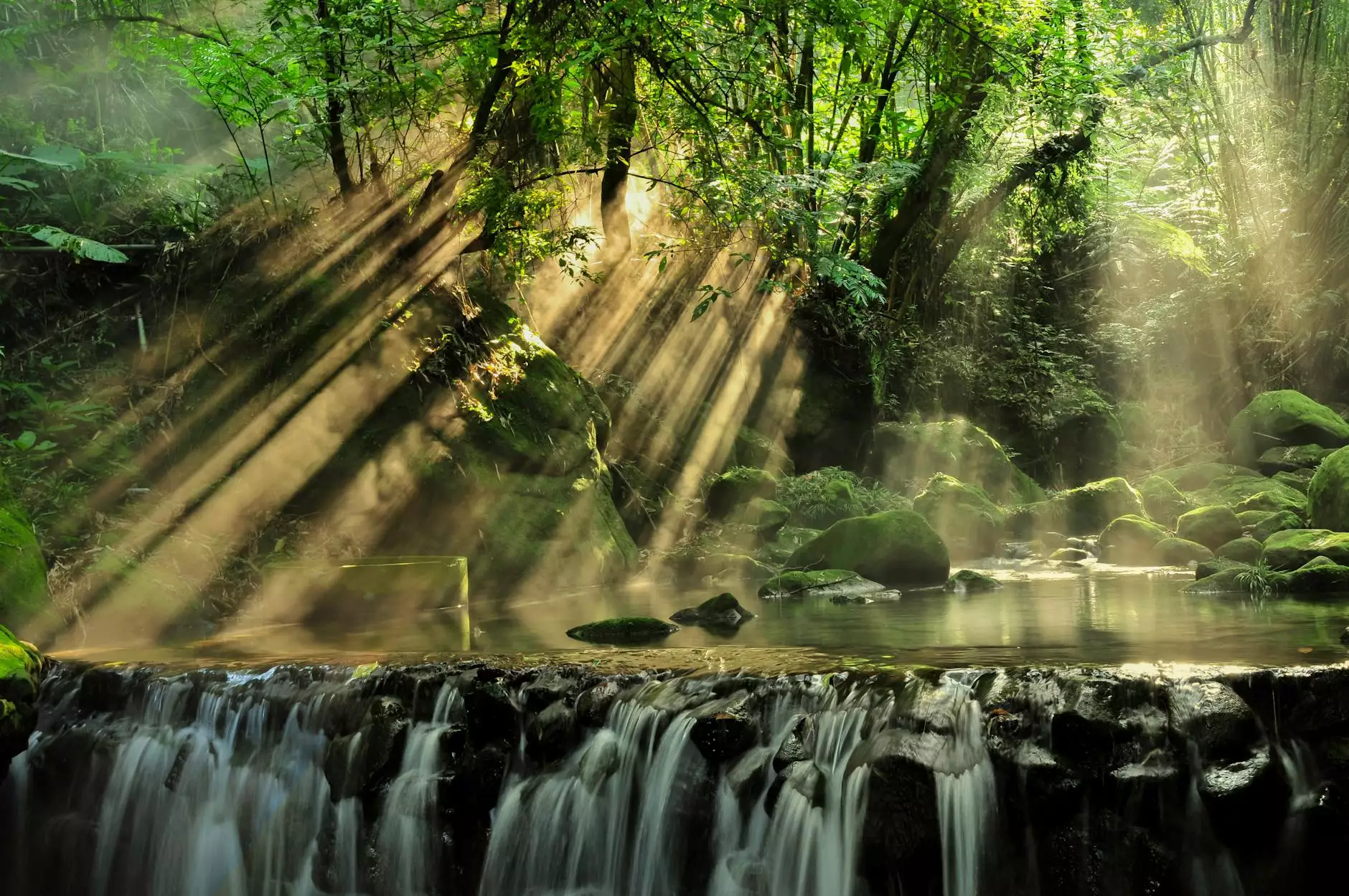 Welcome to Jujub Web Design, a trusted name in the business and consumer services industry, specializing in website development. In our continuous commitment to supporting communities, we are excited to announce our partnership with the renowned non-profit organization KaBOOM! to create a brand new park in Grand Rapids, Michigan.
Building a Vibrant Community Space
At LaFleur, we understand the importance of green spaces in urban environments. Parks not only enhance the visual appeal of a city but also promote physical activity, mental well-being, and social interaction among its residents. With a focus on creating inclusive spaces, we are thrilled to be part of this transformative project in Grand Rapids.
This new park, located in the heart of the city, aims to be a vibrant and accessible community space for people of all ages and backgrounds. Our team of experts has collaborated with KaBOOM! and local stakeholders to design a park that caters to the unique needs and preferences of the Grand Rapids community.
Community Involvement and Collaboration
Throughout the park's development, LaFleur has actively engaged with community members to ensure their voices are heard. We organized numerous public forums and meetings to gather valuable insights and suggestions. This collaborative approach has been invaluable in shaping the park's design and features.
Grand Rapids residents have passionately expressed their desires for a space that offers a range of recreational activities, including playgrounds, sports courts, walking trails, and picnic areas. Our dedicated team has worked tirelessly to incorporate these requests, creating a park that truly reflects the community's vision.
State-of-the-Art Park Amenities
The new park boasts an impressive array of state-of-the-art amenities meticulously designed to provide enjoyable experiences for everyone. Families can look forward to a sprawling playground with modern equipment, ensuring safe and engaging playtime for children of all ages.
The park also features a dedicated sports court, offering opportunities for friendly matches of basketball, volleyball, and other popular sports. Additionally, walking and biking trails wind through the park, offering scenic routes for exercise and relaxation.
In recognition of the community's passion for nature and sustainability, the park includes native plantings, beautiful landscaping, and eco-friendly features. These elements not only contribute to the park's visual appeal but also prioritize environmental responsibility, creating a harmonious balance between recreation and conservation.
Positive Impact on the Community and Economy
LaFleur's partnership with KaBOOM! in this park project has already showcased the incredible impact that collaborative initiatives can have on communities. By involving local businesses, government entities, and community organizations, we have successfully created a space that uplifts the entire community.
The park's completion has sparked a renewed sense of pride and unity among Grand Rapids residents. It has become a hub for social gatherings, community events, and celebrations. Moreover, the park has bolstered local tourism, attracting visitors from near and far who appreciate the city's commitment to creating exceptional public spaces.
Additionally, the new park has generated employment opportunities, both during its construction and in ongoing maintenance and management. By investing in public infrastructure, we have stimulated the local economy, contributing to job growth and increased economic activity.
Join Us in Grand Rapids' Newest Gem
As the park opens its gates to the public, we invite you to come and explore this remarkable addition to Grand Rapids. Whether you seek outdoor recreation, a peaceful retreat, or a gathering space for socializing, the new park offers something for everyone.
LaFleur extends its heartfelt gratitude to all the partners, community members, and stakeholders who have supported this endeavor. Together, we have brought a dream to life and established a park that will continue to enrich the lives of Grand Rapids residents for generations to come.
Visit the Jujub Web Design website to learn more about our commitment to community service, our expertise in website development, and how we can help your business thrive in the digital landscape.