Successfully Brand Your Law Firm With Strategy, Empathy, and Consistency
Jul 13, 2021
Blog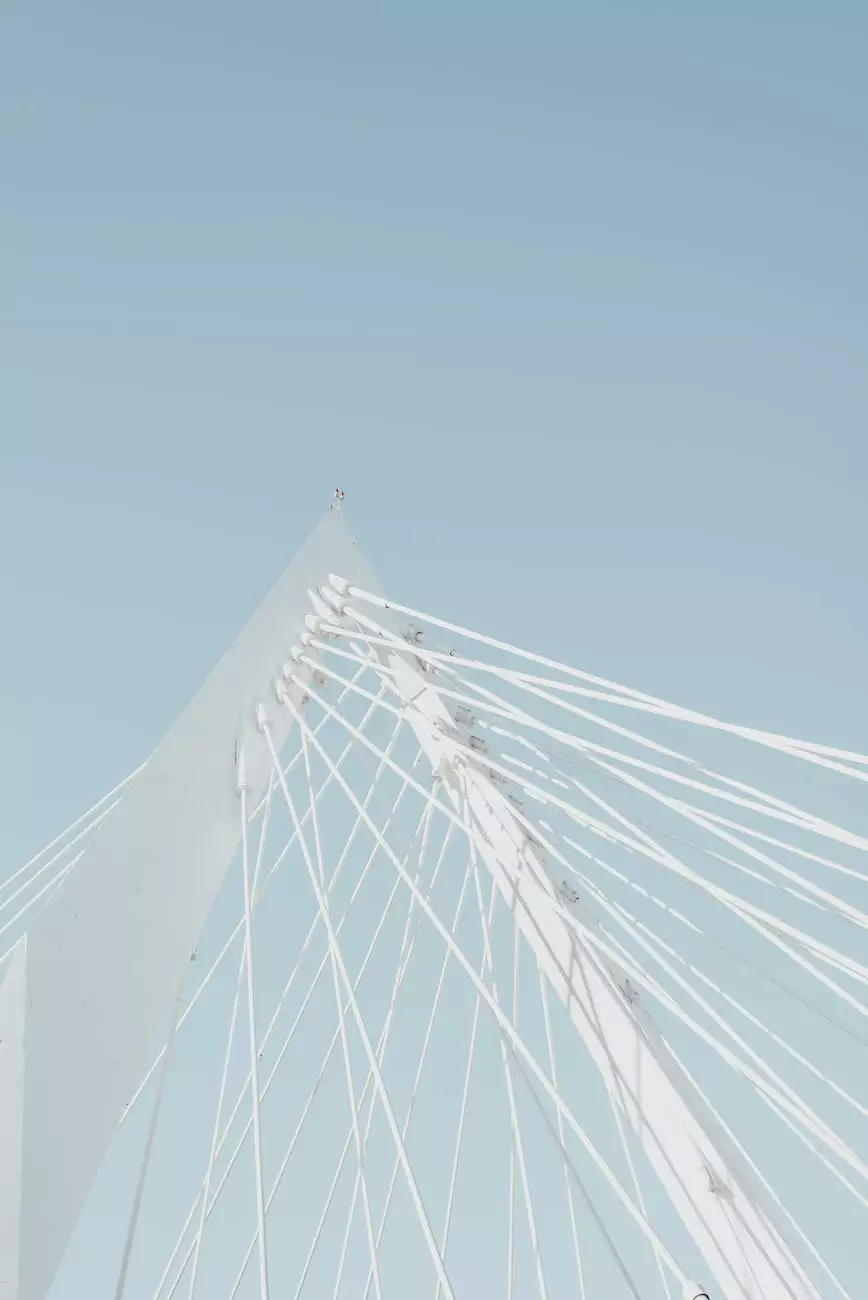 Welcome to Jujub Web Design, your trusted partner in creating a strong online presence for your law firm. In today's competitive digital landscape, it's essential for legal professionals to have a well-defined and impactful brand strategy. By utilizing strategic planning, empathy, and consistency, you can effectively position your law firm as a trusted authority in your field.
Why Branding Matters for Law Firms
Branding plays a crucial role in establishing a strong reputation and attracting the right clients to your law firm. A well-crafted brand strategy not only differentiates your firm from competitors but also builds trust, credibility, and recognition among potential clients.
With the ever-increasing reliance on the internet for legal services, a solid brand presence on the web is essential. A carefully designed website that reflects your brand's values and expertise can significantly impact your firm's success.
The Power of Strategic Planning
Creating a successful brand for your law firm starts with strategic planning. Identifying your target audience, defining your unique value proposition, and determining your brand persona are vital steps in the process.
At Jujub Web Design, we understand the importance of aligning your online presence with your brand strategy. Our expert team of website developers specializes in crafting customized websites that showcase your firm's unique attributes and effectively convey your brand message.
Target Audience: Understanding Your Clients
One of the first steps in strategic planning is understanding your target audience. Who are your ideal clients? What are their needs and pain points? By gaining deep insights into the demographics, preferences, and motivations of your prospective clients, you can tailor your brand strategy to resonate with them effectively.
Our team at Jujub Web Design can assist you in conducting thorough research to identify, analyze, and understand your target audience. Armed with this information, we can optimize your website to engage and captivate your ideal clients with targeted messaging and compelling visuals.
Unique Value Proposition: Standing Out from the Crowd
What sets your law firm apart from the competition? Your unique value proposition is a key element of your brand strategy. Identifying your firm's areas of expertise, exceptional customer service, or innovative approach allows you to differentiate yourself and communicate your distinctive qualities to potential clients.
Our expert copywriters at Jujub Web Design can help you articulate your unique value proposition clearly. We'll craft persuasive web content that showcases your strengths, reinforces your credibility, and convinces potential clients why your firm is the right choice for their legal needs.
Brand Persona: Building Trust and Connection
Your brand persona represents the personality, tone, and style of your law firm. Developing a consistent brand persona allows you to build trust and connection with your audience. Whether you want to convey professionalism, empathy, or authority, your brand persona should align with your target clients' expectations.
Our team at Jujub Web Design excels in creating tailored brand personas for law firms. We'll work closely with you to understand your values, culture, and goals. By infusing your brand persona into your website design, content, and visual elements, we'll ensure that every touchpoint reflects your firm's unique identity.
The Role of Empathy in Legal Branding
Empathy is a critical component of successful legal branding. Clients seek legal representation from empathetic attorneys who understand their concerns, fears, and aspirations. By incorporating empathy into your brand strategy, you can create meaningful connections that foster long-term client relationships.
At Jujub Web Design, we recognize the importance of empathy in legal branding. Our team will work closely with you to understand your client base and their specific needs. We'll help you develop messaging that resonates with empathy and compassion, creating a lasting positive impression on potential clients who visit your website.
Gaining Consistency in Your Branding Efforts
Consistency is key when it comes to branding your law firm successfully. It establishes credibility, builds recognition, and instills trust in your audience. Creating a consistent brand experience across all touchpoints ensures that potential clients have a cohesive and memorable interaction with your firm.
Jujub Web Design specializes in delivering cohesive and consistent branding solutions for law firms. From logo design to website development, we apply a holistic approach to ensure every element of your brand aligns seamlessly. Our goal is to create a consistent brand experience that conveys professionalism and inspires confidence in your potential clients.
Partner with Jujub Web Design for Exceptional Website Development
When it comes to successfully branding your law firm, Jujub Web Design is your go-to partner for exceptional website development. Our team of experts understands the unique needs of law firms and can help you create a standout brand presence on the web.
With our expertise in designing and developing custom websites, we'll ensure that your law firm's brand strategy is effectively implemented in the digital realm. From captivating visuals to compelling content, we'll create a website that reinforces your firm's unique attributes and persuades potential clients to choose you.
Contact Jujub Web Design today to discuss how we can help you successfully brand your law firm with strategy, empathy, and consistency. Let us elevate your online presence and attract the clients you deserve.