Healthcare Website Design Agency
Jun 16, 2019
Services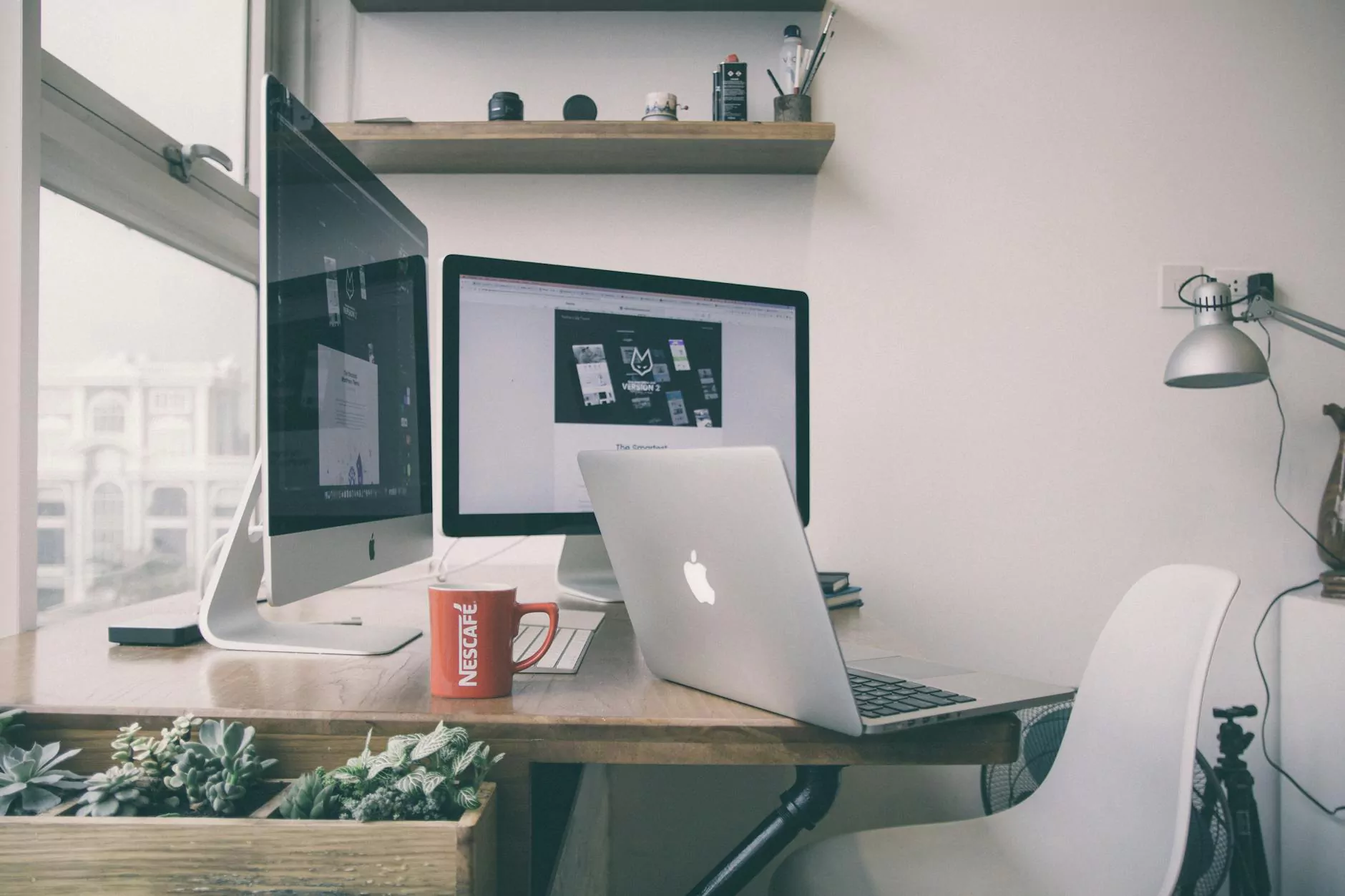 Welcome to Jujub Web Design, a trusted and experienced healthcare website design agency. As a leader in the field of business and consumer services - website development, we are committed to delivering exceptional website design solutions tailored specifically to the healthcare industry.
Comprehensive Website Design for the Healthcare Industry
At Jujub Web Design, we understand the unique requirements of healthcare professionals and organizations when it comes to their online presence. Our team of skilled designers and developers have extensive knowledge and expertise in creating visually appealing, user-friendly websites that effectively communicate the essence of your healthcare brand.
Whether you're a hospital, clinic, private practice, or any other healthcare-related entity, our website design services are customized to meet your specific needs. We believe that a great website not only represents your brand but also serves as a powerful tool to engage and connect with your target audience.
Expertise in User Experience (UX) Design
One of the key factors in a successful healthcare website is providing an exceptional user experience. Our team excels in designing intuitive and user-friendly interfaces, ensuring that your visitors can easily navigate through your website and find the information they need.
We focus on creating clear and logical user journeys, incorporating effective call-to-actions, and optimizing the overall usability of your website. By implementing best practices in UX design, we enhance user satisfaction, resulting in increased engagement and conversions.
Responsive and Mobile-Friendly Design
In today's digital era, it is crucial to have a website that adapts seamlessly to different devices and screen sizes. At Jujub Web Design, we specialize in responsive and mobile-friendly website design for the healthcare industry.
Our team ensures that your website functions flawlessly across all devices, including desktops, laptops, tablets, and smartphones. With a responsive design, your healthcare website will provide an optimal viewing and interactive experience, regardless of the device being used by your visitors.
Search Engine Optimization (SEO) for Enhanced Visibility
As a proficient SEO agency, we understand the importance of optimizing your healthcare website for search engines. Our team of SEO experts employs industry-leading strategies to enhance your website's visibility and organic rankings on search engine result pages (SERPs).
We conduct comprehensive keyword research targeting relevant terms in the healthcare industry, ensuring that your website ranks prominently for the services you offer. By optimizing various elements of your website, including meta tags, headings, content, and images, we help you outrank your competitors and drive targeted organic traffic to your site.
Expert Content Creation for Healthcare Websites
High-quality, informative, and engaging content is vital for any healthcare website. Our team of professional copywriters excels in crafting compelling, keyword-rich content that resonates with your target audience while adhering to best SEO practices.
We develop comprehensive, very detailed paragraphs that cover a wide range of topics related to your healthcare services. From medical specialties, treatment procedures, preventive care, patient testimonials, to the latest advancements in the field, our content aims to educate and inform your visitors.
Secure and HIPAA Compliant Websites
Security is a top priority for healthcare websites, especially when it comes to protecting sensitive patient information. At Jujub Web Design, we ensure that all our websites adhere to the highest security standards and are fully compliant with the Health Insurance Portability and Accountability Act (HIPAA).
Our team implements robust security measures, including encrypted data transmission, secure user authentication, regular vulnerability assessments, and more. We understand the importance of maintaining patient trust and confidentiality, and our websites are designed to safeguard sensitive information effectively.
Get in Touch with Jujub Web Design Today
If you're looking for a trusted healthcare website design agency that specializes in business and consumer services - website development, look no further than Jujub Web Design. Contact us today to discuss your requirements and let our team create a visually stunning, user-friendly website that helps you establish a strong online presence in the healthcare industry.