Content Writing for Medical Healthcare Practices
Sep 14, 2023
Services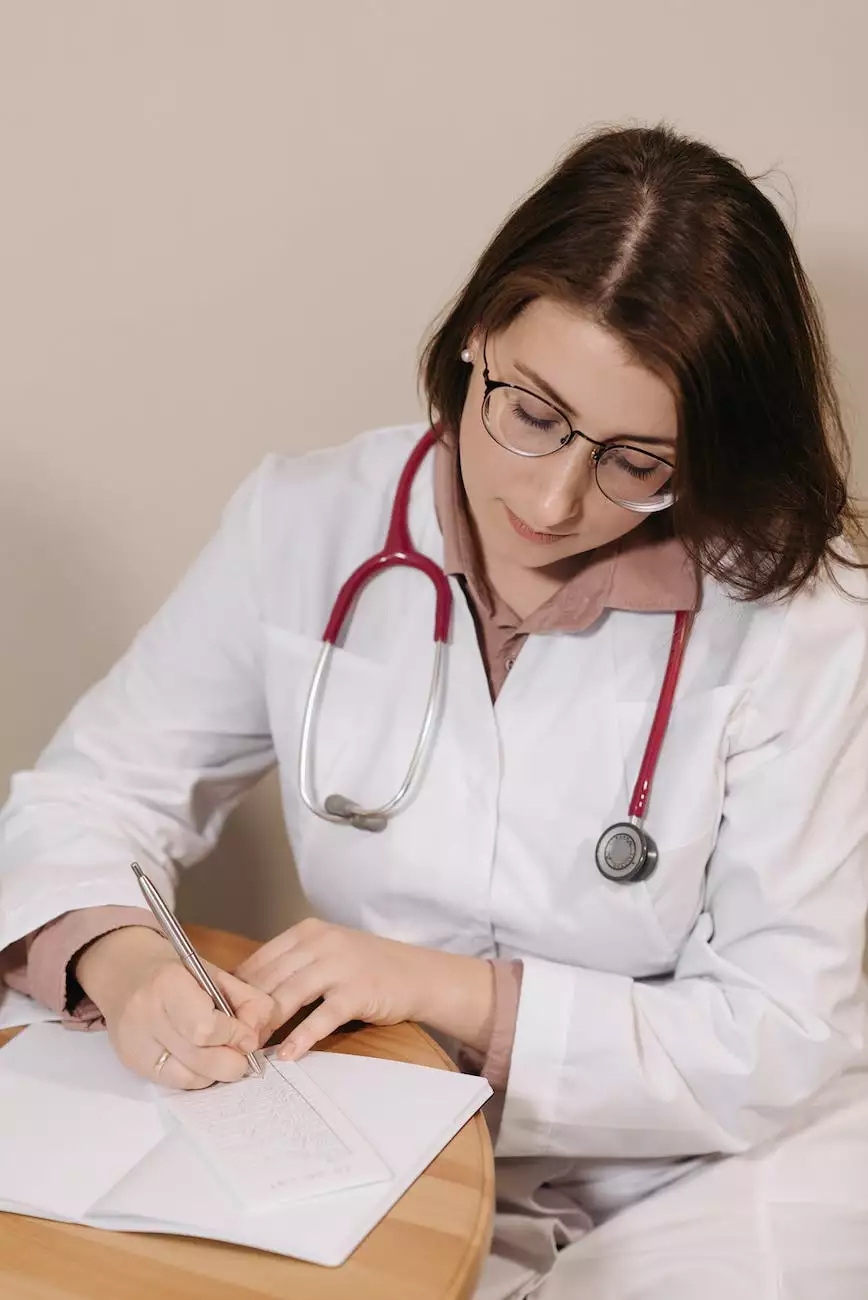 Welcome to Jujub Web Design, your trusted partner in delivering exceptional content writing services for medical healthcare practices. As a leading provider in the business and consumer services - website development category, we understand the importance of high-quality content in attracting and engaging your target audience.
Why Content Writing Matters for Medical Healthcare Practices
Effective online presence is crucial for medical healthcare practices today, and content plays a vital role in achieving maximum visibility. When potential patients search for healthcare services, they rely on search engines like Google to find reliable information. To outrank your competitors and gain visibility, you need compelling and keyword-rich content that resonates with your audience.
Comprehensive Content Solutions for Medical Healthcare Practices
At Jujub Web Design, we have a team of highly skilled SEO experts and high-end copywriters who are proficient in crafting content specifically tailored to the medical healthcare industry. Our comprehensive content solutions include:
Keyword Research and Analysis
We begin by conducting extensive keyword research and analysis to identify the most relevant keywords for your medical healthcare practice. By understanding the search terms your potential patients use, we can create content that aligns with their queries and drives organic traffic to your website.
Informative and Engaging Articles
Our experienced copywriters create informative articles that educate, engage, and provide value to your readers. We cover a wide range of medical topics, from preventive care to specialized treatments, ensuring that your website becomes a go-to resource for reliable healthcare information.
Content Optimization
To ensure maximum visibility on search engines, our SEO experts optimize your content with strategic keyword placement, meta tags, and other on-page optimization techniques. This ensures that your website ranks higher in search engine results, attracting more visitors and potential patients.
Blogging and Social Media Content
We understand the importance of maintaining an active online presence, which is why we offer engaging blog posts and social media content creation services. By regularly sharing valuable content related to your medical practice, you can establish yourself as an authority in the field and build trust with your audience.
Website Copywriting and Landing Page Creation
Your website's copy plays a crucial role in converting visitors into patients. Our copywriters create compelling website content and landing pages that highlight your unique services, expertise, and benefits. We ensure your website effectively communicates your value proposition, making it easier for potential patients to choose your medical healthcare practice.
Why Choose Jujub Web Design for Content Writing?
With numerous content writing options available, you may wonder why Jujub Web Design should be your preferred choice. Here's why:
Industry Expertise
Our team has in-depth knowledge and experience in the medical healthcare industry. We understand the complexities and nuances of various medical specialties, allowing us to create content that resonates with your target audience.
Search Engine Optimization Excellence
We stay updated with the latest SEO trends and best practices. We optimize your content with the right keywords, meta tags, and other SEO techniques to ensure high visibility on search engines like Google.
Customized Solutions
We believe in providing tailored solutions that meet your specific requirements. Whether you need content for a medical blog, your website, or social media platforms, we can create a customized content strategy that aligns with your goals.
Quality and Reliability
At Jujub Web Design, we prioritize quality and reliability in all our content writing services. Our copywriters are highly skilled in delivering error-free, engaging, and comprehensive content that reflects the professionalism of your medical healthcare practice.
Transparent Communication
We value clear and transparent communication with our clients. Throughout the content writing process, we keep you informed, listen to your feedback, and make necessary revisions to ensure your complete satisfaction.
Contact Us for Top-Notch Content Solutions
If you want your medical healthcare practice to stand out in the online landscape, contact Jujub Web Design today. Our proficient SEO and high-end copywriters are ready to create outstanding content that helps your practice outrank competitors on search engines like Google.
Don't miss out on the opportunity to attract more patients and establish your reputation as a trusted healthcare provider. Get in touch with us now to discuss your content needs and take your online presence to the next level!