Local SEO Services for Michigan Businesses
Nov 30, 2021
Services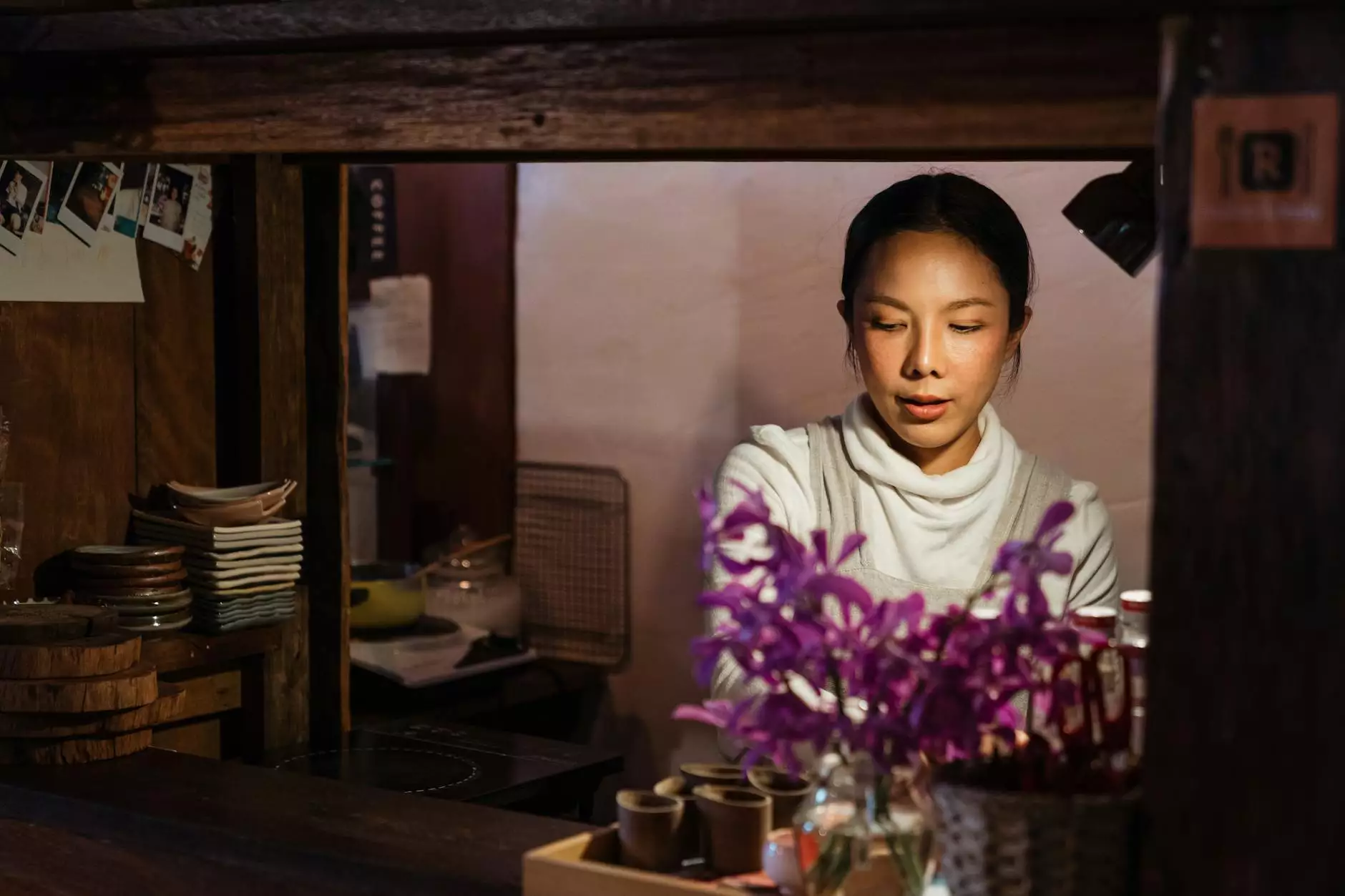 Boost Your Online Presence with Jujub Web Design
Welcome to Jujub Web Design, your ultimate destination for top-quality local SEO services for businesses in Michigan. As a leading player in the website development industry, we understand the importance of search engine optimization (SEO) in improving your online visibility, attracting more customers, and driving business growth.
Why Local SEO?
In today's digital world, being visible online is crucial for businesses of all sizes. When people are searching for products or services, the vast majority turn to search engines like Google. Local SEO helps increase your website's visibility in local search results, ensuring that your business is easily discoverable by potential customers in Michigan.
Comprehensive SEO Solutions Tailored for Michigan Businesses
At Jujub Web Design, we offer a range of comprehensive SEO services that are specifically tailored to meet the unique needs and requirements of Michigan businesses. Our team of experienced SEO professionals understands the local market and has a deep understanding of the search patterns and preferences of Michigan consumers.
Keyword Research and Analysis
One of the first steps in any successful SEO campaign is thorough keyword research and analysis. Our experts will identify the most relevant and high-performing keywords that potential customers in Michigan are using to find businesses similar to yours. By optimizing your website for these keywords, we increase your chances of ranking higher in search engine results pages (SERPs).
On-page Optimization
Our on-page optimization strategies ensure that your website is fully optimized for search engines. We will optimize your meta tags, headings, page titles, and URL structures to improve your website's visibility and encourage higher rankings. Additionally, we'll ensure that your website's content is valuable, engaging, and relevant to both search engines and users.
Local Citations and Business Listings
As a local business in Michigan, it's crucial to have accurate and consistent information across various online directories and business listings. Our team will help you claim, verify, and optimize your business listings on popular platforms like Google My Business, Yelp, and Bing Places. This ensures that your business information is accurate and readily available to local customers.
Link Building and Off-page Optimization
Building high-quality, authoritative backlinks is a crucial aspect of any successful SEO strategy. Our team will develop a customized link building plan to acquire relevant and trustworthy backlinks for your website. This helps to improve your website's authority, boost organic traffic, and enhance your search engine rankings.
Local Content Creation
Creating localized and engaging content is key to attracting local customers. Our team of talented content creators will develop high-quality, SEO-friendly content that resonates with your target audience in Michigan. From blog posts to location-specific landing pages, we will ensure that your website is a valuable resource for potential customers in your area.
Why Choose Jujub Web Design for Your Local SEO Needs?
1. Expertise - Our team of SEO professionals has years of experience in successfully implementing SEO strategies for businesses across various industries in Michigan.
2. Personalized Approach - We understand that every business is unique, and there is no "one-size-fits-all" solution. Our SEO strategies are tailored to your specific business goals and local market conditions.
3. Transparent Reporting - We believe in keeping our clients informed every step of the way. You'll receive comprehensive reports on the progress and effectiveness of your SEO campaigns.
4. Results-Driven - Our main focus is on generating tangible results for our clients. We constantly monitor and optimize our strategies to ensure that you achieve maximum return on investment (ROI).
Contact Us Today
If you're ready to take your Michigan business to new heights, our local SEO services are here to help. Contact Jujub Web Design now to schedule a consultation with one of our SEO experts. Let us help you improve your online presence, attract more customers, and drive sustainable business growth.
"Jujub Web Design - Your Partner in Local SEO Success!"