Periodontist Marketing Agency
Sep 1, 2018
Services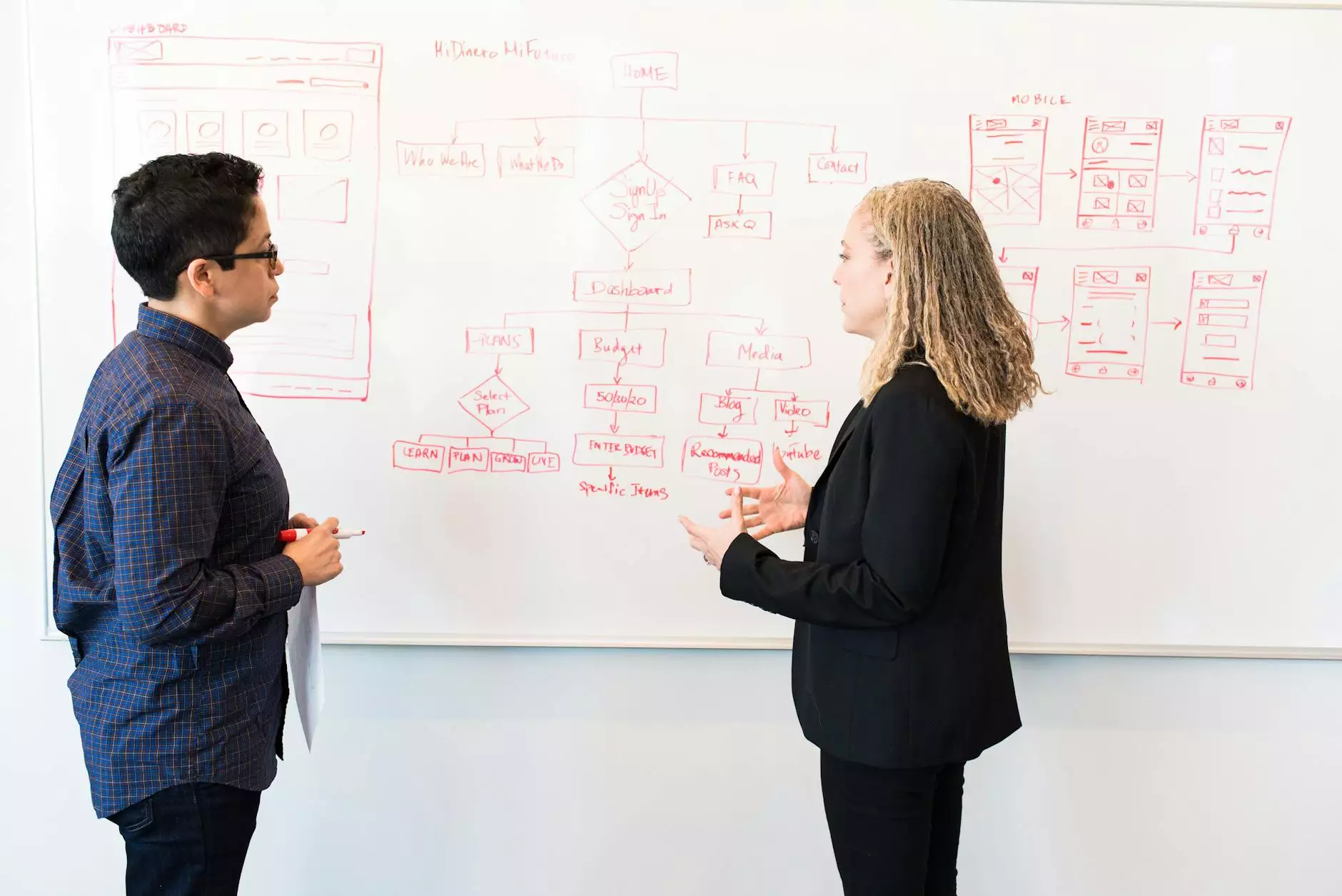 Unleash the Power of Dental Marketing for Your Periodontist Practice
Welcome to Jujub Web Design, the leading periodontist marketing agency offering exceptional website development services for the dental industry. With our expertise in business and consumer services, we understand the unique needs of periodontists and offer tailored marketing solutions to help you grow your practice, attract more patients, and establish your online presence.
Create a Strong Online Presence with Custom Website Development
At Jujub Web Design, we specialize in designing and developing stunning websites that effectively represent your periodontist practice. Our team of highly skilled professionals understands the importance of user experience, mobile responsiveness, and search engine optimization (SEO) in driving organic traffic to your website.
With our customized website development solutions, we ensure that your periodontist practice stands out in the competitive digital landscape. From intuitive navigation to compelling content, we craft websites that engage visitors and convert them into loyal patients. Our focus on SEO-friendly practices helps improve your visibility on search engines, boosting your organic rankings and driving relevant traffic to your website.
Comprehensive Dental Marketing Strategies
As a specialized periodontist marketing agency, we offer a comprehensive range of digital marketing services to help you reach your target audience and maximize your online presence. Our team of SEO experts, content writers, and marketing strategists work together to develop tailored marketing campaigns that drive results.
1. Search Engine Optimization (SEO)
Our SEO strategies are designed to improve your website's visibility on search engine result pages (SERPs), increasing organic traffic and attracting potential patients actively seeking periodontal services. Through keyword research, competitive analysis, and on-page optimization techniques, we optimize your website's content and structure to boost your search engine rankings.
2. Content Marketing
Engaging, informative, and well-optimized content is crucial for effective digital marketing. Our experienced copywriters create compelling blog posts, articles, and website content that not only educate and engage your audience but also establish your expertise in the field of periodontics. By regularly publishing high-quality content, we drive traffic, improve search rankings, and increase patient trust and loyalty.
3. Social Media Marketing
Social media platforms offer a unique opportunity to connect with your target audience and build a strong online community. Our social media marketing experts develop customized strategies to engage your audience, drive website traffic, and increase brand awareness. By leveraging popular platforms like Facebook, Instagram, and Twitter, we create a comprehensive social media presence for your periodontist practice.
4. Pay-per-Click (PPC) Advertising
For rapid results and increased visibility, our PPC advertising campaigns can help you reach a wider audience and generate qualified leads. We create targeted ad campaigns on platforms like Google Ads and Bing Ads, ensuring that your periodontist practice appears at the top of relevant search results. Our team continuously monitors and optimizes your PPC campaigns to maximize your return on investment.
Why Choose Jujub Web Design?
As a periodontist marketing agency, Jujub Web Design stands out from the competition due to our extensive experience and commitment to excellence. When you choose us, you benefit from:
Specialized Dental Expertise: We understand the unique challenges and requirements of periodontists, allowing us to develop targeted marketing strategies tailored to your practice.
Customized Solutions: We believe in personalized approaches. Our team works closely with you to understand your goals and objectives, ensuring that our marketing strategies align with your vision.
Transparency and Communication: We keep you updated throughout the entire process, providing comprehensive reports and regular communication to ensure you are always well-informed.
Proven Results: Our track record of successful marketing campaigns speaks for itself. We have helped numerous periodontists expand their online reach and increase patient acquisition.
Unmatched Quality: We take pride in delivering excellence. Our team goes above and beyond to exceed your expectations, delivering high-quality websites and marketing materials that make a lasting impression.
Contact Us for Effective Periodontist Marketing Solutions
If you are ready to take your periodontist practice to new heights, contact Jujub Web Design today. As a trusted periodontist marketing agency, we are here to empower your practice, attract more patients, and establish your authority in the dental industry. Let us create a customized marketing strategy that sets you apart from the competition.