Professional Web Design Services
Nov 2, 2020
Services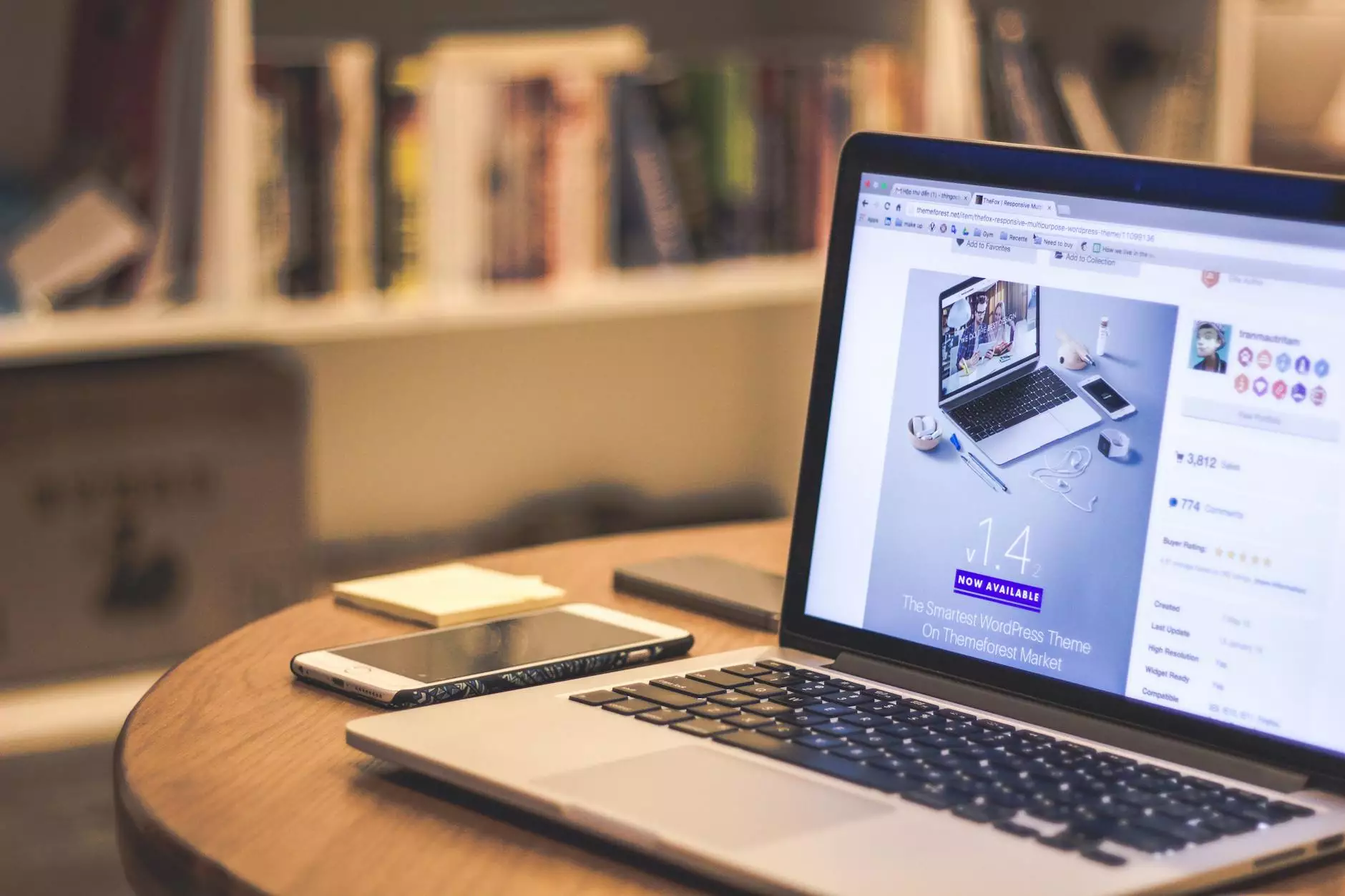 Welcome to Jujub Web Design, your go-to destination for high-quality web design and website development services. With our team of expert designers and developers, we specialize in creating visually appealing and user-friendly websites that drive traffic and boost conversions. Whether you need a new website, a website redesign, or ecommerce solutions, we've got you covered.
Expert Website Design
At Jujub Web Design, we understand the importance of having a well-designed website that captures your brand essence and engages your target audience. Our web design services are tailored to meet the unique needs of businesses in the Business and Consumer Services - Website development industry.
Our skilled designers take the time to understand your business goals, target audience, and industry trends to create a visually stunning website that stands out from the competition. We ensure that your website is fully responsive, optimized for search engines, and compatible with all devices and browsers.
Website Redesign for Enhanced Performance
If your current website is outdated, lacks functionality, or fails to generate leads, it may be time for a website redesign. Our website redesign services focus on revamping your existing website to enhance its performance, user experience, and conversion rates.
With our team of talented designers and developers, we analyze your current website, identify areas that need improvement, and implement strategic changes to create a more modern, user-friendly, and visually appealing website. We ensure that your redesigned website effectively communicates your brand message and compels visitors to take action.
Ecommerce Solutions for Online Success
In today's digital era, having a robust ecommerce platform is essential for businesses to thrive. At Jujub Web Design, we specialize in developing custom ecommerce solutions that not only showcase your products or services but also provide a seamless online shopping experience for your customers.
Our experienced team integrates secure payment gateways, implements user-friendly interfaces, and optimizes your ecommerce website for search engines. We understand the importance of intuitive navigation, fast load times, and secure transactions to ensure a positive user experience that drives sales and maximizes your online revenue.
Why Choose Us?
Expertise: With years of experience in the website development industry, we have the expertise to create exceptional websites that cater to your business needs.
Creative Approach: Our team of designers and developers think outside the box to deliver innovative solutions that align with your brand image.
Result-Driven: We prioritize results and focus on achieving measurable goals, such as increasing website traffic, improving conversion rates, and boosting online sales.
Customer Satisfaction: We value our clients and strive to provide the highest level of customer satisfaction by delivering projects on time and exceeding expectations.
Affordable Pricing: Our services offer excellent value for money, ensuring you get a top-notch website without breaking the bank.
So, if you're looking for professional web design services, website redesign, or ecommerce solutions in the Business and Consumer Services - Website development industry, look no further than Jujub Web Design. Contact us today to discuss your project requirements and let us help you create a visually appealing and user-friendly website that drives results.